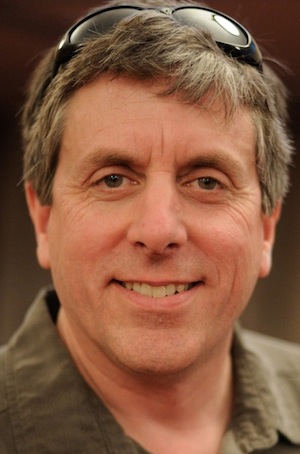 We're excited to share thoughts on advocacy from another inspiring community leader. Greg Winter is director of the Whatcom Homeless Service Center at the Opportunity Council and chair of the Whatcom County Coalition to End Homelessness. He is also president of the research firm Cornerstone Strategies.
Here's what the Washington Low Income Housing Alliance wrote about Greg when they honored him with their Individual Advocate of the Year Award in June:
Greg Winter was a key leader in the successful Bellingham Home Fund campaign, which made Bellingham the second city in Washington to establish a voter-passed local housing levy. The fund will generate $21 million over seven years for affordable housing in Bellingham. Greg calls it "the most important and strategic homeless prevention initiative our community has conceived." After the campaign, Greg jumped right back in to state legislative advocacy. He has testified on the budget, written and generated letters to the editor, collected impact stories, and engaged many others in his community to advocate. Communities in Bellingham and across Whatcom County are better for Greg's leadership.  
We agree, and we're grateful that Greg took the time to reflect on his work and share advice for other advocates!
---
How do you define advocacy?
Advocacy is helping people who have the capacity to solve a problem understand the situations of people who need their help. In this sense, advocacy is a service we provide to legislators, executives, business leaders, and neighbors. Many people are grateful consumers of advocacy because they want to help, but they need to know how best to help. In this sense, advocacy can be suggestions for legislation, budget priorities, investment ideas. Or it can be dispelling myths, telling stories, or providing volunteer opportunities.
Why are you a housing advocate?
Housing is such a basic need, but the dynamics and challenges of sustainable, stable housing for many vulnerable groups are shrouded in myths and mystery. When people who want to help take the time to learn about the possibilities for meeting those challenges, they often respond very favorably. Sometimes you can see their expression change and you know they get it. It can be very satisfying work, especially when it's one-on-one exchanges.
What methods do you use to advocate for housing?
Generally speaking, advocacy consumers need to know who needs help with housing, what the solutions are, and how their investment (legislation, voting, volunteering, donating) will pay off. So we use a mix of (A) stories to humanize the problem, (B) success stories to demonstrate solutions, and (C) statistics that speak to return on investment. In the conventional sense, you can imagine this happening in a legislator's office in Olympia, or during a site visit in the district. But providing community volunteers some training and the opportunity to guide guests at a Homeless Connect event is another example of advocacy. It includes all these elements, but is much more experiential. It's also a way to build a larger group that can be mobilized as advocates when needed.
What's your favorite advocacy success story?
That would have to be the recent Bellingham housing levy campaign during the last election cycle in 2012. Speaking of Homeless Connect, I can't prove it, but I believe that the hundreds and hundreds of community volunteers who participated in the four previous Whatcom/Bellingham Homeless Connect events became serious advocates for the ballot measure. So these efforts can build on each other. It was a gratifying experience for our campaign manager to recruit a small army of volunteers who knocked on thousands of doors and who heard repeatedly how much people cared about helping struggling families, seniors, veterans and people with disabilities.
What challenges do you encounter in advocating for housing, and how do you overcome them?
Practically speaking, it's difficult to find the time to do as much advocacy work as we would like. Fortunately, I work for an organization with leadership that values advocacy enormously, so we manage to build advocacy into the mix of responsibilities. The challenges we encounter while engaging in advocacy are often related to deeply held beliefs about the people for whom we advocate. Many of these beliefs are simply false; some are based on only grains of truth. Breaking through these issues in a way that acknowledges a set of shared values is tricky business. In response to those challenges, locally, our homeless coalition is in the process of developing a comprehensive communications strategy that will be respectful of diverse points of view.
What advice would you give to someone who is interested in advocating but doesn't know where to begin?
Hook up with an organization that is already well versed in the kind of advocacy that grabs your interest. Let them provide you the tools. Those organizations NEED people who have the will, but need the training. Washington Low Income Housing Alliance is a terrific example of the kind of organization that performs great advocacy and is looking for you.
---
Thanks to Marty Bishop Arellano from WA State Community Action Partnership for suggesting that we interview Greg! Firesteel readers: Who would you like to read about next? Post your ideas in a comment below!
Read more "I'm An Advocate" stories:
Norene Roberts, program manager at The Salvation Army's Catherine Booth House, a confidentially located domestic violence shelter for women and children
Kim Herman, Executive Director of the Washington State Housing Finance Commission
Kay Field, founder of the free family law clinic at YWCA Pathways for Women