The state legislative session is just around the corner, and this year we're all going to need to advocate tenaciously for policies that will help end homelessness. To inspire you, we're continuing to share interviews with amazing, passionate advocates. Today we're delighted to feature Willie Jones.

Willie is a Seattle native, a Real Change vendor, and a recent graduate of Bellevue College. He has been featured as Real Change Vendor of the Year  and Vendor of the Week. He sells Real Change News outside the Rite Aid at 3rd and Columbia in Seattle.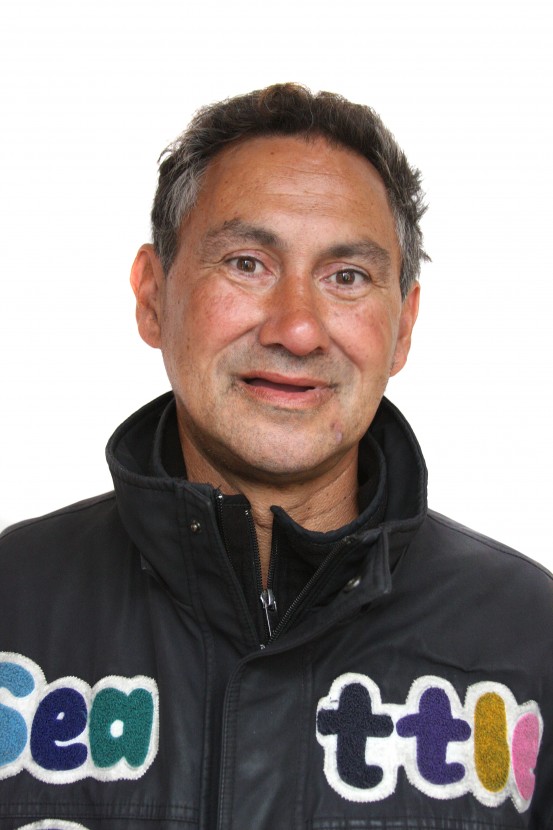 HOW DO YOU DEFINE ADVOCACY?
I define advocacy as standing up for people who can't stand up for themselves. Advocacy means gathering others to become advocates for the homeless and for people who will become homeless, because many can't afford their rent going up. Advocacy is not just talking—it's doing. Advocacy happens when you commit to stepping up and being an example for others to follow.
WHY ARE YOU AN ADVOCATE FOR HOUSING AND AN END TO HOMELESSNESS?
I'm an advocate for more affordable housing because people have a hard enough time affording housing as it is, without having their rent raised all the time. I believe there should be rent control because many have a difficult time paying for increased rent in addition to increased food prices and other hikes in pricing. I'm an advocate to end homelessness because being homeless is not anyone's fault.
Helping end homelessness also means advocating for better treatment for drug and alcohol addiction. Banks should be willing to lower their profit margin to really help people out. We need to have more shelters and encampments because if we're being realistic, homelessness is not ending anytime soon. If we can get 95 people out of 100 off the street, that's significant success.
WHAT METHODS DO YOU USE TO ADVOCATE FOR HOUSING AND AN END TO HOMELESSNESS?
I educate people and I speak up. In July 2013 I went to City Hall to testify in support of legalizing homeless tent encampments and for those encampments to be organized and run properly. Tent encampments help keep people safe, and as long as we have homelessness, I think they should get support from the government. It's also difficult to run a tent city when you're homeless and you're dealing with your own issues. The government should be responsible for paying and training people to run tent cities.
WHAT'S YOUR FAVORITE ADVOCACY SUCCESS STORY?
My favorite advocacy success story is the implementation of drug courts because people would not be able to change their lives otherwise. They helped me because I realized that I could stay clean and sober. As someone recovering from addiction, you need to have regular meetings; it's important to stay busy. At the time I graduated drug court, you didn't need to be enrolled in school or apply for work. Now, they have phase four where you are required to go to school or work—which is actually a better practice than when I graduated. If it wasn't for drug court helping me and guiding me, I would not have graduated from Bellevue College with an Associate Degree in Business Management, and a Certificate in Human Resources and Project Management. I was motivated to not relapse, because of what I might lose.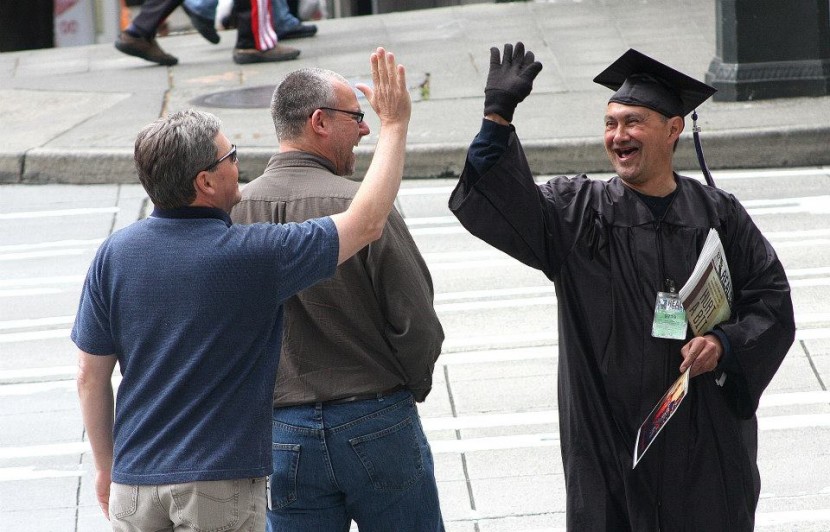 WHAT CHALLENGES DO YOU ENCOUNTER IN ADVOCATING FOR HOUSING AND AN END TO HOMELESSNESS, AND HOW DO YOU OVERCOME THEM?
People and companies who own housing don't want restrictions on raising rent. Renters are trying to better themselves, but they can't get ahead because of their housing situation. For years people have a fixed income and then watch it suddenly go up and up and then they are forced to move. This situation is especially challenging for the elderly. That's what bugs me the most—people who have worked hard all their lives should be able to live comfortably.
I think the way to overcome some of these issues is to encourage reward over punishment. The way to overcome is to meet people where they're at. People experiencing homelessness need more avenues to be motivated and able to work and help themselves.
WHAT ADVICE WOULD YOU GIVE TO SOMEONE WHO IS INTERESTED IN ADVOCATING BUT DOESN'T KNOW WHERE TO BEGIN?
Go to Real Change and ask about how you can become an advocate. Volunteer at a food bank and see what really goes on for people who can't afford food. The first step is to see what really goes on in order to advocate for that issue.
---
Read more posts in our "I'm An Advocate" series:
Who would you like to see featured in this blog series? Share your suggestions by posting a comment below!