Written by Denise Miller, Firesteel Advocacy Coordinator
The StoryCorps mobile app is an exciting new tool for recording and sharing meaningful conversations. StoryCorps founder Dave Isay gives a moving overview of his organization and the inspiration for the app in this TED Talk:
We're excited about the possibilities this app creates for social change organizations to advance our work. You could use recordings to build awareness and support advocacy, much as we have done with our "Finding Our Way: Puget Sound Stories About Family Homelessness" project. The app also offers skill-building opportunities; just the process of recording an interview is an exercise in active listening.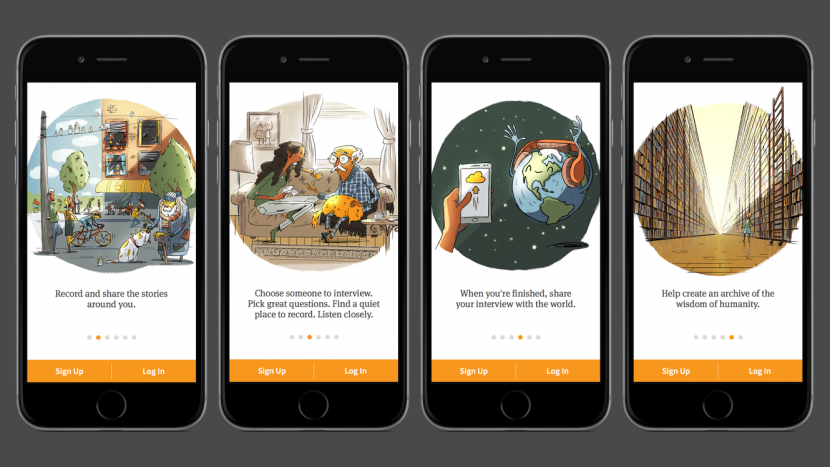 Events we mention in the podcast
Talking so much about StoryCorps, we couldn't help but highlight a couple of upcoming events related to the "Finding Our Way" project!
Conference on Ending Homelessness on May 13: We'll co-facilitate a session on communications strategy using "Finding Our Way" as a case study in the morning. And in the evening we're co-presenting a "StoryCorps Sampling and Dessert Dash" event that will feature some of our favorite stories, as well as a discussion with a family who participated in the project.
Community Talk at the Gates Foundation Visitor Center on May 19: KUOW host Bill Radke will lead a conversation about the "Finding Our Way" recordings. Meet local families who participated. Take a look behind the scenes of this extensive project with StoryCorps staff, and find out what we can do as a community to make homelessness rare, brief and one time.
We want to hear from you
Have you used the StoryCorps app for your advocacy work? Or for personal enrichment? Tell us about it by leaving a comment below!
At Firesteel, we test a lot of new media tools as we advocate for an end to homelessness. The purpose of the Spark Change Podcast is to share what we've learned, and to help other advocates use these tools. Please let us know what you think of Spark Change so far! Your feedback will help shape future episodes.
Subscribe to Spark Change on iTunes and never miss an episode!