We're excited to share another inspiring interview with a tenacious advocate. Nick Reyes is a Real Change board member, former vendor and outreach intern, and an active speaker in the Real Change Homeless Speakers Bureau. He is also a member of the Vendor Organizing Committee and a graduate of Washington Low Income Housing Alliance's Emerging Advocates Program. Thanks to Alex Becker for connecting us with Nick and other advocates from Real Change. And big thanks to Nick for sharing his story with us, and for all his great advocacy work! -Denise
How do you define advocacy?
Advocacy means supporting and giving a voice to people who are less fortunate, like low-income, disabled and homeless people. It brings the community together and helps people move forward with a voice, so that they can accomplish their goals and exceed their expectations. It's about supporting and helping as many people as you can.
Why do you advocate for housing and an end to homelessness?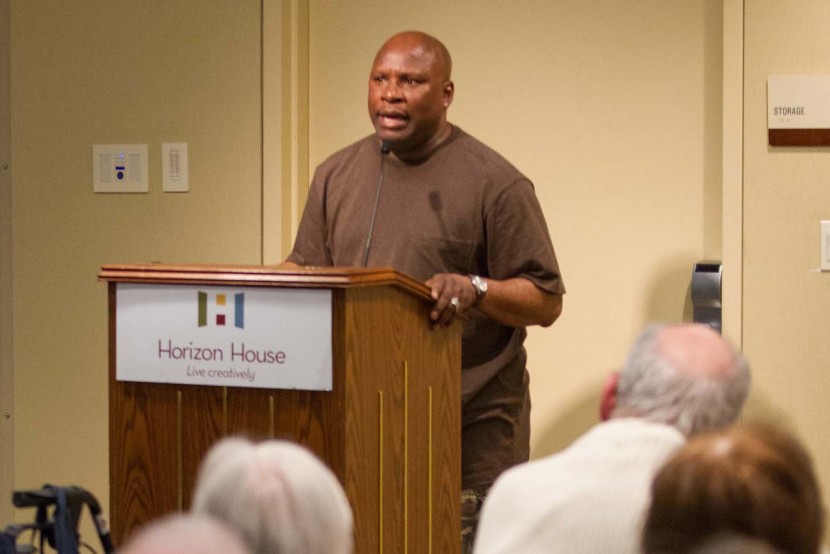 I advocate because I want to give back to the community. I've been homeless and I know what it's like. It's unsafe being homeless and no one should have to experience it. Some shelters have bed bugs, and there are all types of people staying there. They may have untreated mental illness or PTSD, or be struggling with addiction, or have just come out of jail, and they're stressed out. The winter is even worse because it's cold out there and most shelters are overcrowded. Sometimes you wind up staying in the street. There are over 3,000 people outside in King County after the shelters are full, and that is unacceptable. We have to change that!
What methods do you use to advocate for housing and an end to homelessness?
I speak up to raise awareness and I tell my story. I've spoken to legislators in Olympia and to city councilmembers in Seattle to advocate for housing and an end to homelessness. I've also advocated for solutions that would help keep people safe, like tent cities.
I tell my story because there are a lot of people who can't speak. People who haven't experienced homelessness could change their attitudes and actually understand what it's like, because we're all in this together.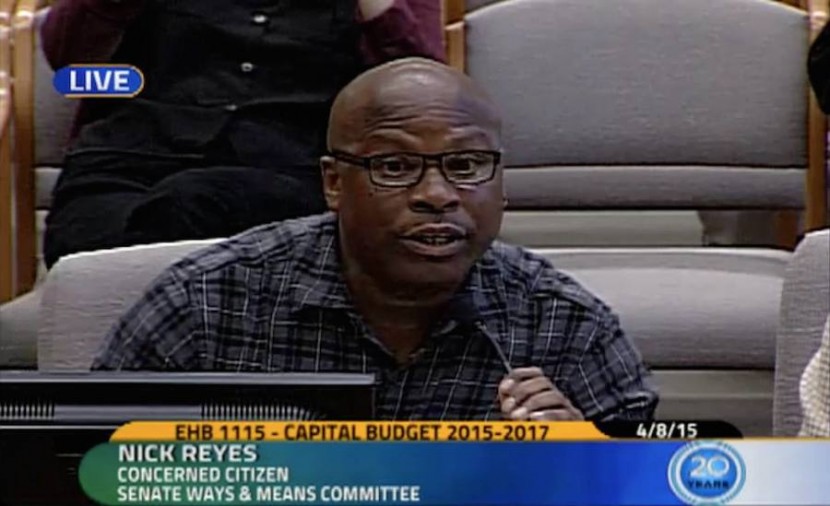 What's your favorite advocacy success story?
One of my favorite advocacy success stories was when I stood with grocery workers to win a fair contract during their campaign. Real Change vendors have strong relationships with grocery employees, and we want them to be paid fairly so they can support their families. We picketed outside QFC and Safeway to show our support for the workers. It was a good experience for me and I'm so proud and happy that they received a fair contract. I got involved because I know what it's like to work hard, and I believe that if someone works hard, they should be paid a fair wage. It was great to know that we could help make a difference.
What challenges do you encounter in advocating for housing and an end to homelessness, and how do you overcome them?
It can be challenging to get everything we want. For example, when people are trying to rent housing, there are still a lot of barriers. A lot of landlords will collect $30 or $40 for screening fees every time you apply for an apartment, and it ends up being a waste of time and money because they don't call you. Getting a Fair Tenant Screening Act passed is an ongoing battle that we need to keep fighting. A lot of ex-felons also face discrimination when they try to rent housing. These are challenges that we need to keep working on so everyone is treated fairly.
What advice would you give to someone who is interested in advocating but doesn't know where to begin?
I would tell them to think about what they have been through being homeless, and to just share what they experienced. After a while, speaking and advocating comes naturally. You don't have to worry about being afraid to talk or being intimidated. I would tell them to start getting involved. They can go to group meetings and classes to strengthen their advocacy skills and build their confidence.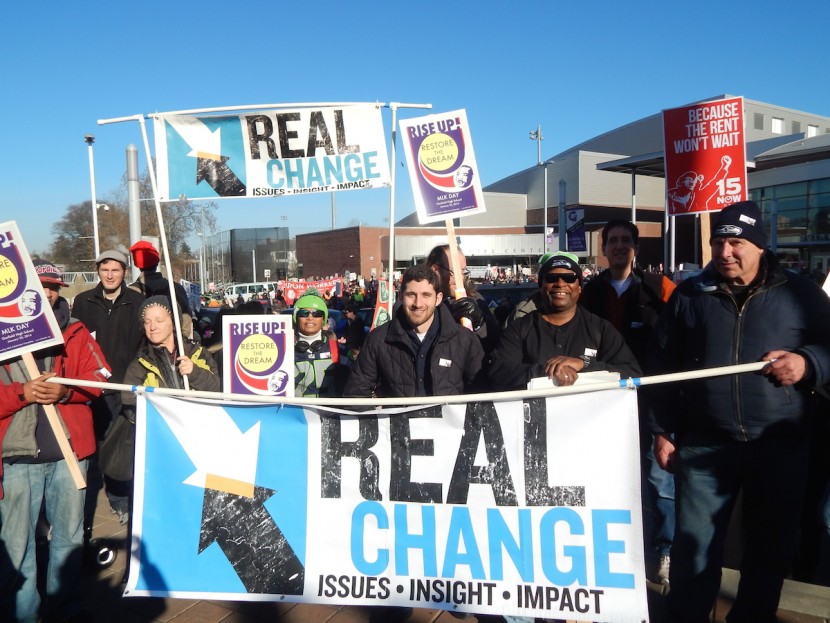 Read more "I'm an Advocate" interviews