I'm excited to introduce Firesteel volunteer Jenn Martinis to our advocacy community! Jenn started working with us about a month ago, and has already been a huge help with behind-the-scenes work like maintaining our partner events calendar and building out the StoryCorps section of this website. She's also reached out to her legislators, asking them to invest in our communities through the Housing Trust Fund. It's great to have another passionate advocate on our team! Here's her first blog contribution, a post she was moved to write after attending a very inspiring event. Welcome, Jenn! –Denise 
Written by Jenn Martinis, Firesteel Advocacy Volunteer
Increasing my understanding of social advocacy and the policies being crafted to address homelessness in Seattle was my goal in working with Firesteel. Another benefit to volunteering is that I've become aware of the advocate community and all the events surrounding homelessness.
Last week I was fortunate to attend a special event, "Home: Lost and Found — A Moth Community Showcase." For those who aren't familiar with The Moth, it is an acclaimed not-for-profit organization dedicated to the art and craft of storytelling.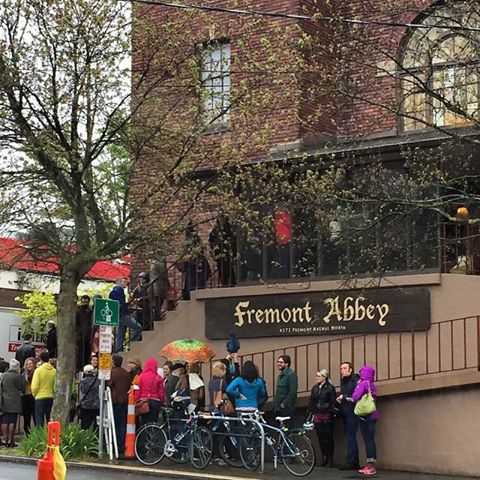 At this event, nine Seattle-area residents, all touched in some way by family homelessness, got up and told their personal story. The stories were well crafted and powerfully told, and the effect was both heart-wrenching and inspirational. Each story was different and the challenge each person faced was individual, but one theme held true – there was always a helping hand. Sometimes the help came from a friend or family member, but often it was a support organization that provided foster care, or shelter or guidance.
These were all amazing people who eventually found their home, but having access to a support system was critical to their success. Family homelessness is a very complex issue, but one thing is clear: Once a person becomes homeless, it can be very difficult to re-establish a stable living environment. Ensuring that funding is available for core support organizations is important for our communities to be able to serve these citizens.
I was grateful to have discovered and attended this event. After hearing the stories, I shared them with my circle to further the conversation about this important topic. Of course, I was even more grateful that I had a warm and safe home to return to after it was finished.
Learn more