Written by Erin Murphy, Director of Education and Advocacy Network at the YWCA Seattle I King I Snohomish.
"July 2012 has been designated as National HIV Awareness Month. The goal of National HIV Awareness Month is to re-ignite our national discourse on the domestic HIV/AIDS epidemic in order to create broad-scale public awareness of HIV/AIDS, end HIV stigma and discrimination and engage new stakeholders in the fight against the disease, with the ultimate goal of ending the epidemic." Learn more HERE. 
---
Brenda wrote such a powerful blog post for us yesterday, I just had to follow up her piece with more information on HIV and the importance of housing assistance. The need is great but don't let that overwhelm you! Channel your concern and energy into advocating for improved HIV/AIDS housing policies. Connect with the National AIDS Housing Coalition and their great advocacy efforts. On a local level, Lifelong AIDS Alliance and BABES Network-YWCA are both doing important advocacy work so don't hesitate to join in.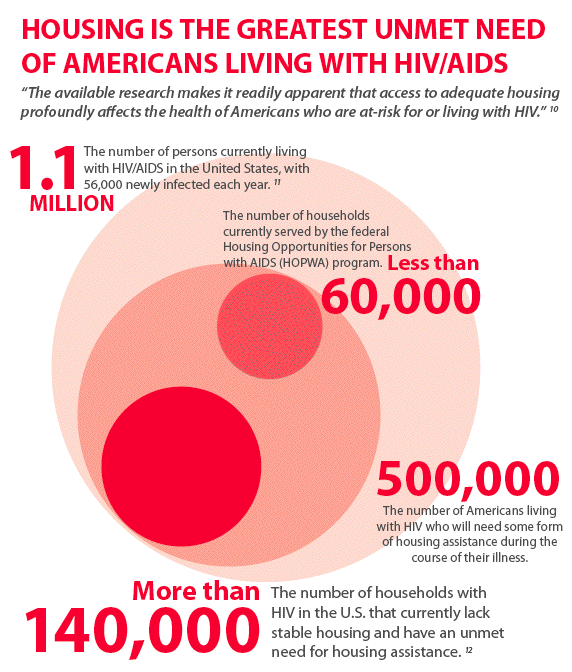 Infographic credit: The Body, The Complete HIV/AIDS Resource