Shelby Powell was on track to attend medical school when she was diagnosed with schizophrenia. She had trouble coping, and became temporarily homeless. Shelby has faced many challenges since her diagnosis, but she's thankful for the financial support she receives through the Aged, Blind & Disabled (ABD) program, which has helped her afford stable housing.
ABD and other important programs are under threat. The Senate's proposed budget eliminates ABD and slashes the social safety net. In an effort to save it, Shelby testified at the state capitol on Wednesday. She asked legislators to protect the program that has helped provide her basic needs.
"For me, having ABD means I can take care of the basics. I use my $197 cash grant for rent, for bus fare, cleaning supplies and other personal necessities," Shelby told lawmakers.
"My goal is to be as healthy and productive as I can. The security of an affordable home and the stability of a modest income and medical coverage are keeping me on the road toward those goals," she added.
Shelby now lives at YWCA Opportunity Place, a supportive, affordable housing community.
"I'm lucky to live in the affordable building where I live. I know there are lots of others who don't have the chance to live in affordable housing, and the cash grant is probably even more critical for them than it is for me."
Watch all of Shelby's testimony, just over a minute long, on TVW: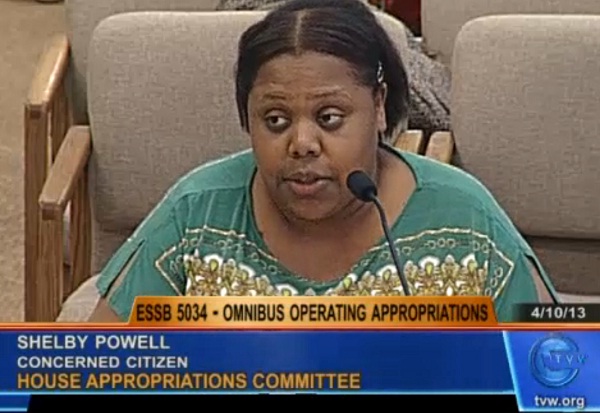 Let's advocate now to protect vulnerable community members like Shelby. The Washington Low Income Housing Alliance has your next action steps HERE.
---
More resources