Our state lawmakers are currently making important decisions about investment in the Housing Trust Fund. Their budget decisions will have life-altering effects on people statewide. Our "Policy Matters" blog series introduces you to community members who are directly impacted by state housing policies.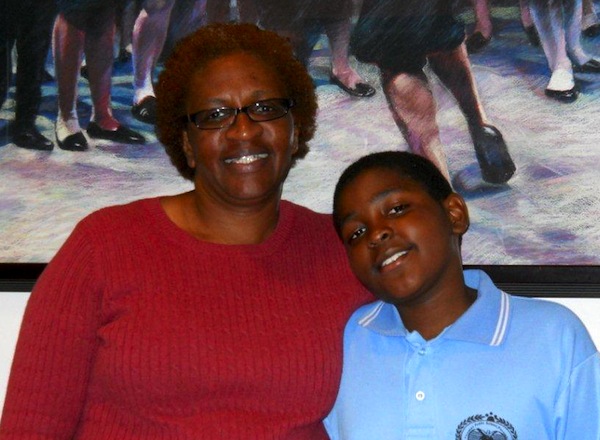 Monica was on the verge of homelessness two years ago. She and her young son were in a bad living situation in Bellevue; the conditions were so poor that she left Eric with a sitter at night rather than expose him to the negativity at their home.
They needed to move, but Monica struggled to find a decent housing option.
"I refused to live on the street or in my car with my child. I made a few decisions: I am not going to move out until I get a proper place, and I'm not going to rush," Monica says. "But I was so stressed."
Fortunately, she was referred to YWCA Family Village at Issaquah, a community built in part by the Housing Trust Fund. Mother and son moved into their new home on the first day of school in September of 2011.
"We slept in our new place that night right on the floor," Monica says.
Having a stable, comfortable home was a great relief, but Monica still faced challenges. She needed surgery a month after moving in, and her job cut her hours. Rent checks went in late; some bills didn't get paid at all. When Monica told on-site YWCA staff about her situation, they were quick to comfort her and help her look for a job.
"They worked so hard to give us the information we needed. They're such a great help," she says.
Monica is also happy about the sense of community that Eric, now 8, has found. He's won a number of "good neighbor" awards, and even had the opportunity to share Thanksgiving dinner with the Seattle Seahawks.
Living at Family Village at Issaquah has been a transformative experience for their family.
"Now I rest assured that I'm at a place where there are people to reach out to," Monica says.
---
Do you believe that families like Monica's should have the opportunity to live in safe, affordable homes? If you do, please join us in advocating for investment in our communities through the Housing Trust Fund, our state's best tool for creating affordable housing.
Learn more on our Housing Trust Fund information page, and then contact your legislators via email or by calling the legislative hotline at 1-800-562-6000.