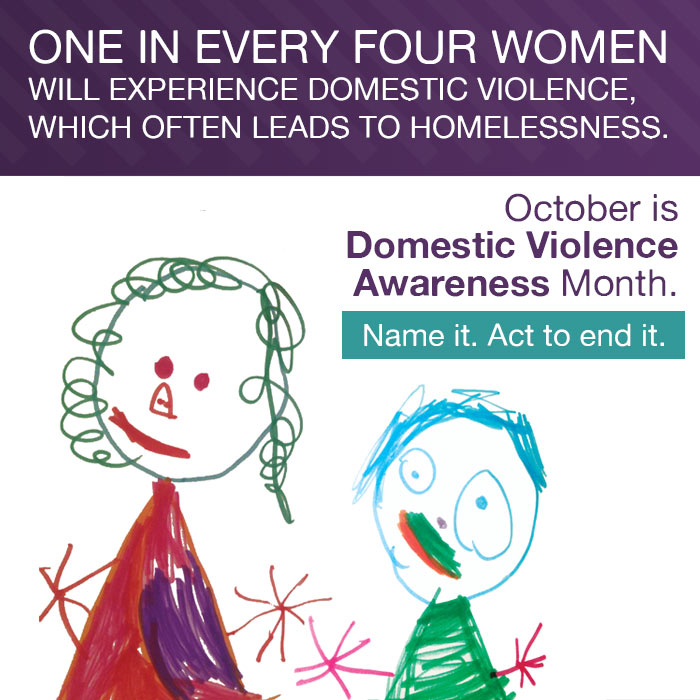 One in every four women will experience domestic violence in her lifetime. Three in four Americans personally know someone who has been abused.
Domestic violence touches so many of us, yet we don't have many conversations about it. We don't often talk about the variety of tactics abusers use to exert control over their partners. We rarely discuss the ways domestic violence all too often leads to family homelessness.
The cycle of abuse depends on silence. First we must name domestic violence. Then we can act to end it.
Throughout October, Domestic Violence Awareness Month, Firesteel is breaking the silence. Our interactive quiz testing and building your knowledge about domestic violence in Washington state will be online and sharable throughout the month. Each week, we'll share a new video and blog posts about domestic violence — what it looks like, how it causes family homelessness, and how we can end it.
Here are some actions you can take right now:
Follow Firesteel on Facebook and Twitter to stay up to date on all our content, and create your Firesteel profile.
Visit PurplePurse.com, a website designed to help people talk about domestic violence and financial abuse. When you register your virtual purse by entering the code 01286, Allstate will donate $5 to YWCA domestic violence programs.